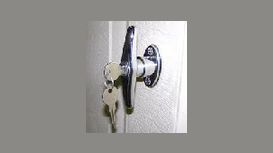 Emergency locksmiths in Peterborough, Market Deeping, Spalding, Oundle, Bourne, Stamford and Oakham if you are locked out or you find your locks compromised in a burglary. Always within 90 minutes but normally within 45 minutes for locksmiths in Market Deeping, Peterborough, Bourne, Spalding, and Stamford. From £35 fitted. We stock British Standard euro cylinders (UPVC & composite door locks) that are anti-pick, anti-Bump and Break Secure, Leaving you with the peace of mind that your door is more secure than ever before.
Fully trained & qualified locksmiths as well as fully qualified Electrical engineers, We can install access control and intruder alarm systems from start to finish, No need to involve other trades cutting down on cost and completion times. We install Access control and Intruder alarms in Peterborough, Market Deeping, Spalding, Stamford and local areas.
---
Reviews and Ratings
We do not have any reviews about Locksmiths Peterborough available right now.