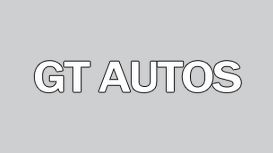 GT Autos provide a complete range of auto locksmith services. Whether you have lost your keys, broken them, had your car keys stolen, or you just need a spare. We'll be there for you 24/7 in emergencies; all you have to do is pick up the phone and call Gary Turner, your local auto locksmith.
---
Reviews and Ratings
Sue Kershaw, Cleethorpes, Lincolnshire
Big thank you, Gary, for mending my car a fortnight ago. It had been off the road for nearly a month. You did what others could not. You were very efficient, and professional, you said if you did not mend it you would not charge. When it came to the cost could not believe how cheap it was, which a lot of people have told me since. Many thanks a very happy customer.